I noticed that with gesture drawing, be it on google searches or pinterest, there are several types of visuals with this I don't mean one being realistic and the other being more cartoon like, but some seemed more dynamic than others.  By this time I hadn't read Force yet, the book that was recommended to me by my course leader.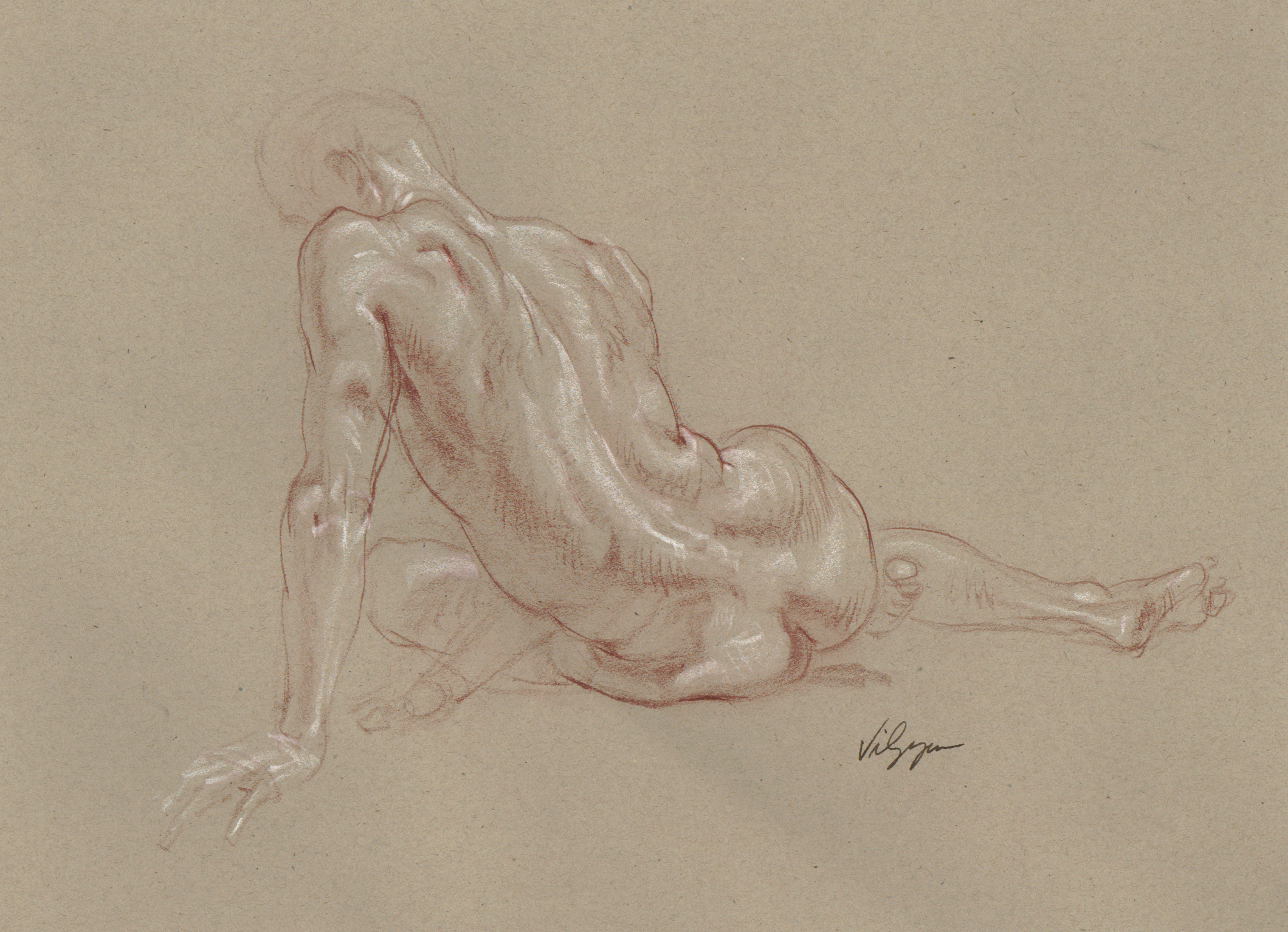 (Glenn Vilppu)
(Michael D. Mattesi – Force: Dynamic drawing for animators)
The latter is far more focused on gesture and life drawing for an animator, whilst Glenn Vilppu's book more so goes in to how to understand gesture drawing be it as an animator or an illustrator.
In Force: Dynamic drawing for animators, they focus far more on the dynamics of a figure, of a pose, of the story.  What the model is doing, the rhythm of the form, the gravity of it. Every person is different in their gesture, the way they walk, move, gesture a hand, stand, sit or even sleep. It all shows bits and pieces of our personality, and as an animator that individuality within a character is important.  So to focus on those rhythms of a body, how someone stands, sits, reaches for something, cowers, moves towards or away from something all feeds in to their personality and their individualism.
For me, once I started focusing on the rhythms and forms of the model, I suddenly seen a big step forward in my drawings. Whilst they weren't timed, their gesture spoke far more clearer now than they did before.

(Life drawing whilst reading Force: Dynamic drawing for animators)
So far I'm aware that this is just the start of my gesture 'journey', and I see the faults in my drawings, however.. It's addictive! The first 2 terms I didn't really enjoy it that much, most of it was research and reading, but now that I'm putting what I read up on in to practice, I am really enjoying it and now that I am starting to understand movement more and more I am starting to see the difference in my animations but also in the visuals of my illustrations.